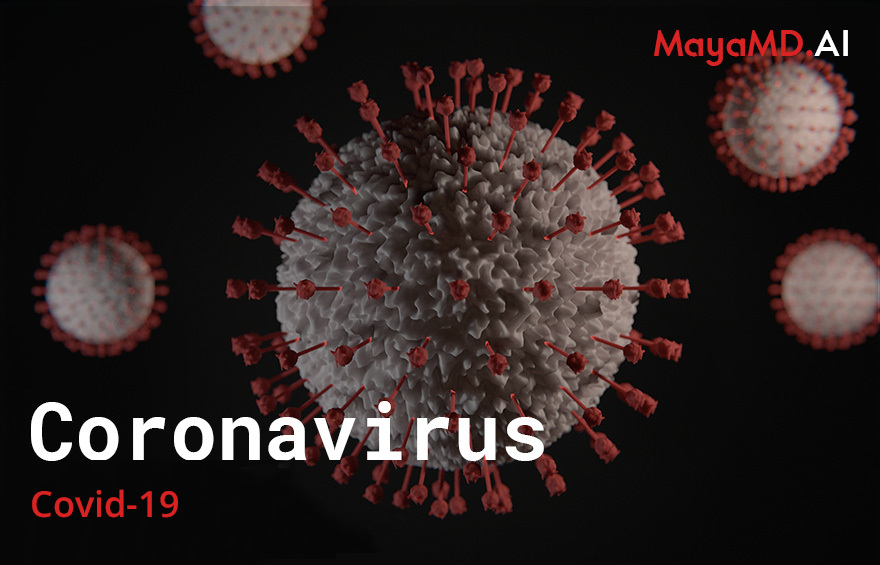 MayaMD.AI Releases COVID-19 Vaccine Tool to Help Bolster the Vaccine Rollout
The COVID-19 vaccine tool, driven by the next-generation MayaMD.AI engine, can answer questions, analyze symptoms, and help patients schedule their vaccine.
Boston, MA (January 19, 2021) – MayaMD.AI, who recently launched their AI personal health assistant app MayaMD, has released a web-based COVID-19 vaccine tool that gives providers, municipalities, and the public a convenient way to understand the vaccination process, coordinate scheduling, and provide critical healthcare insights.
The goal of this vaccine tool is to ensure that patients are properly informed, get them to the clinic, and increase vaccinations. The user experience is driven by a digital health assistant called Maya, who responds to a patient's needs whether they are eager to get vaccinated or skeptical of vaccines in general. She can answer FAQs as well as questions about vaccine safety, mRNA, and Pfizer and Moderna clinical trials, and more. Maya can analyze patient symptoms and provide accurate triage, and she can help notify patients when a vaccine is available to them.
According to Dr. Anthony Fauci, director of the National Institute of Allergy and Infectious Diseases, around 75-80% of the population needs to get vaccinated before september for the U.S. to reach herd immunity by the end of 2021. This means our ability to end the pandemic depends on the willingness of Americans to get vaccinated. MayaMD recognizes that the only way to combat the mistrust and misinformation surrounding COVID-19 vaccines is to empower patients to navigate the vaccination process on their own terms, with the facts.
Vaccinations, research, education, and social distancing have been the main tools in fighting the pandemic. MayaMD is offering their COVID-19 vaccine tool as an addition to this arsenal. "This is the final chapter of the pandemic and it is critical that we all do our part. Our tool just makes this process a little easier for hospitals and people. That is our hope, and then soon we can all move on from this," says CEO, Vipindas Chengat.
About MayaMD Inc.
MayaMD Inc. was founded by Vipindas Chengat, MD FACP to reduce the prevalence of diagnosis and human cognitive error. MayaMD builds tools to quickly deliver the most relevant health and medical information, so that diagnoses, treatment, learning and collaboration are timely, effective and affordable. MayaMD believes that everyone today can & should have rapid access to the best healthcare information and medical advice in the world.
MEDIA CONTACT:
Christian Habermann
MayaMD | CMO
617 990 7745
Christian@mayamd.ai
For more information about MayaMD and their MayaMD.AI Health Assistant please visit www.mayamd.ai or the iTunes or Google Play app stores.